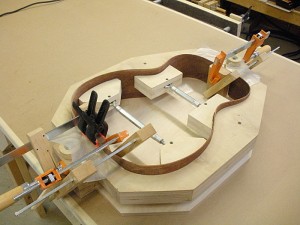 Guitar Building Classes
Greg is frequently asked about guitar building classes. Students are welcome to schedule class time with Greg to study building techniques, based around his current build schedule and stage of work. However, at this time he is not offering a complete building course. Keep in mind that nearly all of the skills and techniques learned in the repair and setup classes are also used when building guitars.
Some ideas for a building course are in the works, so stay tuned and feel free to contact Greg for current information.