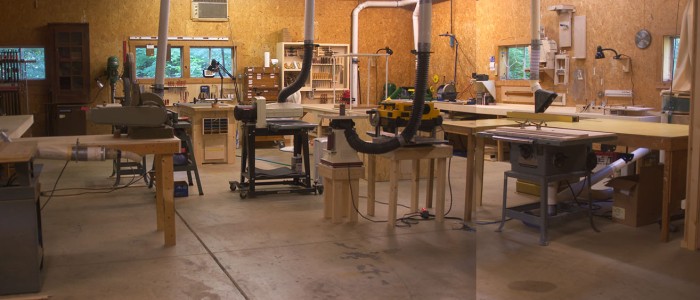 The original Dogwood Guitars shop, located in rural central Ohio.

The Dogwood Guitars shop is located in Mount Vernon, OH, having relocated back to central Ohio in August of 2017 after operating for five years in Kansas City.
The shop is fully equipped for all manner of repairs, restorations, setup work, fretwork, as well as custom acoustic guitar building. The entire shop is temperature and humidity controlled, so all guitars and guitar tonewoods are kept in ideal conditions. A lacquer spray booth and professional buffer can put a high gloss finish on new builds, and the buffer can help to restore the shine to older instruments without damaging the fragile finish.