Acoustic Guitar Voicing and Tuning Class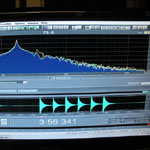 This is an advanced class that explains the basic principles behind great acoustic guitar tone. This class is intended for the experienced builder, and knowledge of acoustic guitar construction is essential in order to get the most from the class. The class focuses on understanding and measuring the material properties of top wood, and then covers important voicing and tuning techniques to bring out the best in a superior top. This two-day class includes instructions on tuning of the top and back to specific fundamental resonances. This process helps to build great tone into your guitars while avoiding wolf notes in the completed instrument. Assessment of your guitars if desired, and analysis of your own top wood sets is included. You will leave with important data about these tops that will impact your future builds.
This analytical method of voicing and tuning combines the best of both worlds: Using computer-assisted processes for measuring wood for specific material properties along with tap-voicing braced tops by ear. The result is a more accurate understanding of the science and art of voicing and tuning, more consistent and better tone in your guitars, and shaving years off of the learning curve usually required to learn these skills. You no longer have to build 100 guitars to understand how and why great guitars sound the way they do!
Be prepared to slaughter a few 'sacred cows' as you discover elements that contribute to great tone, and just as importantly what elements may not be nearly as important as many think! Here is a video from the Dogwood Guitars YouTube channel that introduces some of the topics covered in the class: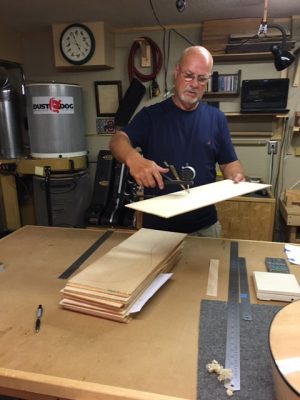 The cost of this class is $600. Occasionally, an extended version of the class will be available that includes observing a Dogwood guitar being voiced and tuned during construction. Limited availability based on Greg's build schedule. Contact Greg for the next opportunity and pricing.
Please Note: This class covers the essential fundamentals of building better tone into your guitars, and it will make a difference in your future builds! It is designed to be an affordable introduction into the complex topic of guitar tone. If you desire to go deep into the techniques and science of great tone, I recommend considering the Voicing and Tuning seminar offered by Sam Guidry at Galloup Guitars in Big Rapids, MI. When I took this class in 2011 it was $3500.00.
Update May 2017: I had the pleasure of taking a Master Class with internationally recognized modal tuning expert Trevor Gore, co-author of the well-know Gore-Gilet books, Contemporary Acoustic Guitar Design and Build. This class added greatly to my understanding of guitar physics and provided substantial information to build upon the Galloup methodology I am already using. My own students will certainly benefit from this added knowledge! I highly recommend Mr. Gore's books, as well as taking the opportunity to attend his modal tuning class if you ever get the chance. Robbie Obrien, well-known luthier and teacher, hosted the class and may offer it again in 2018. Contact him for more information.