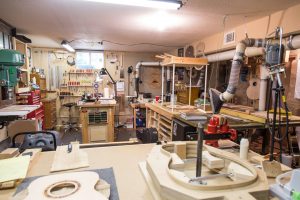 New for 2018: Build an acoustic guitar with Greg in two weeks! Greg loves teaching guitar building as much as he loves building guitars himself.
Although not currently taking on an apprentice, Greg is offering individual classes in three areas: Guitar Building, Acoustic and Electric Guitar Setup and Repair, and Acoustic Guitar Voicing and Tuning. You will learn in a relaxed atmosphere from an experienced and meticulous craftsman and custom builder.
Guitar Building: Two Week Class Build a high quality acoustic guitar from scratch in two weeks! Whether you are a novice or have some building experience, you will learn a lot about all aspects of guitar building as you work one-on-one with an experienced builder. Please visit this page for details.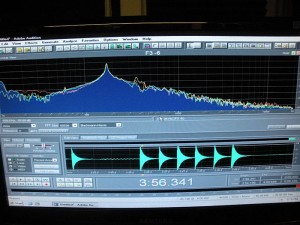 Acoustic Guitar Voicing and Tuning This two-day class focuses on demystifying the confusing subject of acoustic guitar tone. The fact is, many builders (and most players) don't really understand the most important factors that shape a guitar's voice. As evidence of this, merely observe the plethora of internet discussions about tone that focus on species of wood while never mentioning the all-important issue of material properties of the top. Master builder Michael Greenfield states that 75% of a guitar's voice comes from the top; modal tuning expert Trevor Gore puts it at 80%. This class is all about material properties of top wood, how to brace a top for responsive tonal output, and how to place the fundamental resonances for a warm tone without wolf notes. For more information please visit this page.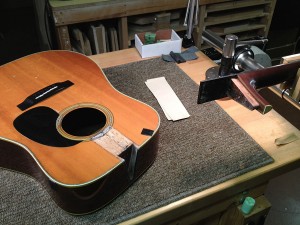 Guitar Setup and Repair Whether you want to learn electric or acoustic guitar setup and repair, these classes are for you. You choose how many hours or days you want to spend in the shop, and which topics you want to focus on. Potential topics include in depth setup techniques, fret work, bridge and bridge plate repairs, neck resets, basic wiring and soldering techniques, and crack and brace repairs. Please visit this page for all the details.